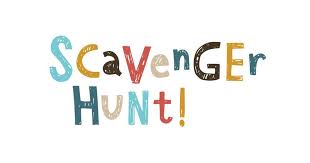 Introducing Al Ritchie Community Associations' Winter Scavenger Hunt! (in partnership with City of Regina Winter Activity Grant)
Ring in the new year with a month full of COVID safe, fun outdoor activities and challenges designed to get you and your whole family active and exploring outdoors!
Starting December 31, 2020 and continuing through January 27, 2021 a new item or activity will be posted daily to our Facebook and webpage. Your challenge, should you choose to accept it...
Find the post
Take a picture of you and your family completing the activity or finding the item
Share your pictures to our Facebook page under the appropriate post
Don't forget to #YQRWinterFun (Regina.ca/winterfun) and tag @AlRitchieCommunityAssociation in all your photos for an extra entry!
Each photo shared will be entered into our grand prize draw, to be drawn January 29, 2021!
Register now to take advantage of our limited quantity participation packages which contain all sorts of goodies designed to make your scavenger hunt more enjoyable! Kits will be available for pick up from the office Dec 29, 30 and 31 from 10am-2pm and during regular office hours in January!
If you not able to check into social media regularly or to share your photos online we have a plan for you. Paper copies of the scavenger hunt available for pick up one week at a time from our office at 2250 Lindsay St, and we will work with you to share any photos you are able to take. Alternatively, draw a picture or write us a little note about your activities or the items you've found and we'll share those too!
---