Regina Public Library hosts financial expert to elevate Regina's financial literacy!!!
---
---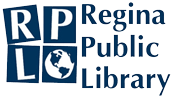 Regina Public Library (RPL) will host best-selling financial author Larry Bates as its keynote speaker for Financial Literacy Month. The free webinar on November 2 highlights his alternative approach to retirement investing basics.
"Most Canadians need to invest for retirement, but many don't feel confident about their own knowledge," says Tim Xie, RPL Business Services Specialist. "With the expert information offered by Larry Bates, they won't have to rely solely on the advice of their lenders. His method is very empowering for the layperson investor."
Author of Beat the Bank: The Canadian Guide to Simply Successful Investing, Bates spent 35 years as an investment banker for major financial institutions in Canada and U.K. He is a board member of FAIR Canada, a national investor advocacy group, and is an Ambassador of the Transparency Task Force.
Bates' webinar will cover the essentials of retirement investing, including identifying hidden costs in common investment products and how to avoid them for significantly higher long-term returns.
RPL's Financial Literacy Month programs will continue throughout November and will feature programs to help participants strengthen their understanding of money. The widely varied live online sessions include Living Well on Retirement Income, Planning Financially for You New Baby, Effective Tax Strategies, Dividend Stocks and ETFs, Maximizing Your CPP Retirement Benefits, Sustainable Investing, and more. All sessions are conducted over Zoom; participants must register in advance.
For the full slate of Financial Literacy Month programs, registration, and helpful personal finance resources always offered at the library, visit the Business and Careers pages at www.reginalibrary.ca/services/business-and-careers
---