NEW CPHO Report - From Risk to Resilience: An Equity Approach to COVID-19
---
---
Canada's Chief Public Health Officer, Dr. Theresa Tam, has released her latest report on the State of Public Health in Canada 2020, From Risk to Resilience: An equity approach to COVID-19.
As Canada and the world face a resurgence of COVID-19 cases, this year's report examines how the first wave of the pandemic affected Canadians in different ways. It examines how health and social inequities that existed before the first wave put some Canadians at higher risk of contracting, spreading, and/or developing complications from COVID-19. The research also shows how these inequities caused some Canadians to be disproportionately affected by COVID-19 prevention and mitigation measures.

In the report, Dr. Tam describes a data-driven way forward for Canada through the coming months of the pandemic and beyond. To move forward today and to be better prepared for what the future brings, we need to ensure that the way we plan, prepare for and respond to pandemics also addresses social and economic inequities. This means sustaining leadership and governance at all levels for structural change, harnessing the power of social cohesion, and strengthening public health capacity.
Read the report to find out more: https://bit.ly/35HzL9k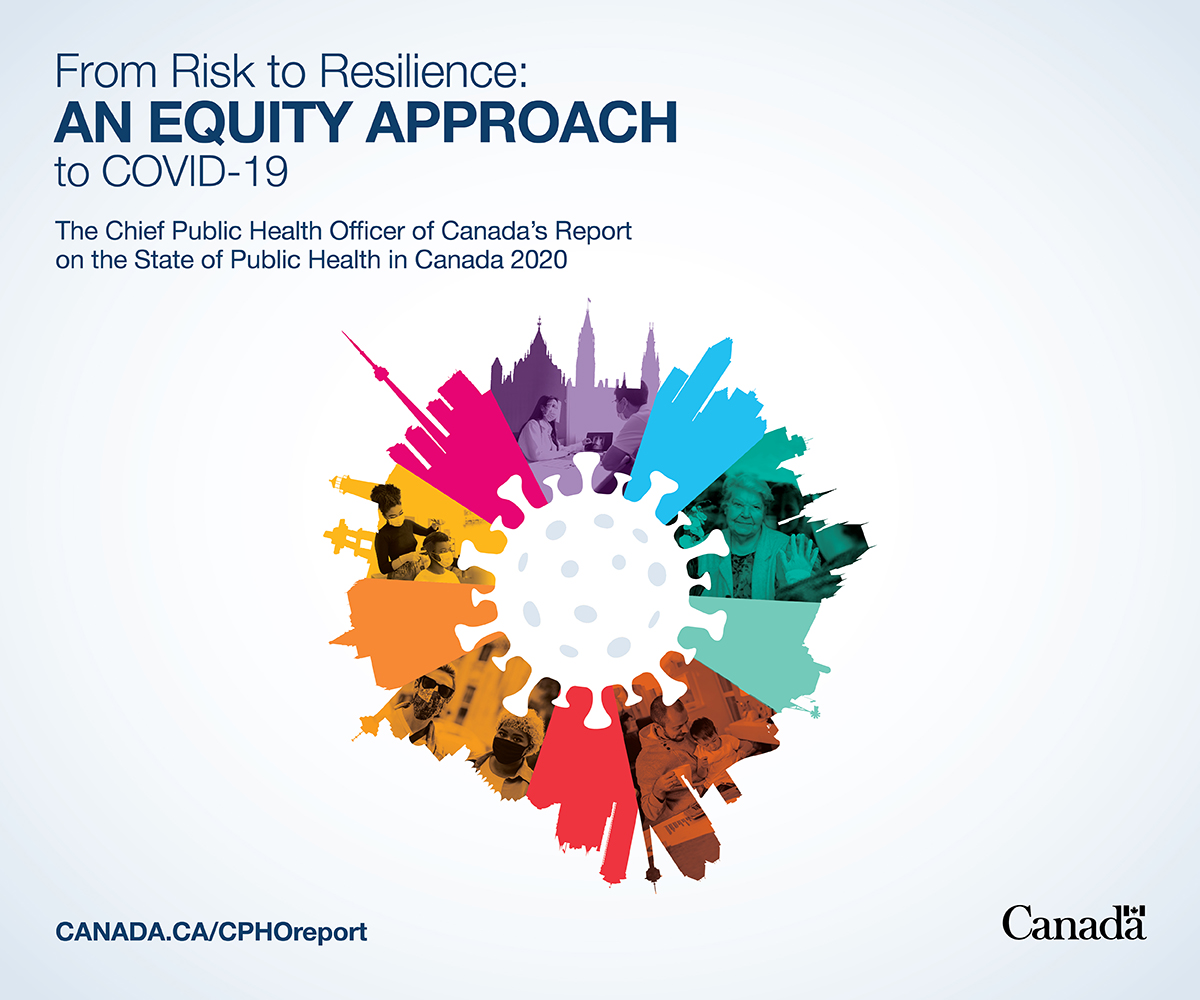 ---